Welcome to Columbine Figure Skating Club
Columbine Figure Skating Club is proud to support all levels of skaters both on and off the ice. We offer a variety of member activities throughout the year to encourage skating development and camaraderie among all who have a love of skating.
Halloween Exhibition
Thursday, October 2
4th at 5:30-7 pm 
Show start
s 
at 6 pm.
Apex Center, Ice Arena, Arvada
Registration CLOSED
Skaters should arrive at 5:30 dressed in costume, well-prepared, and have a back up CD music ready to turn in.
Skaters and their coaches should check in with the ice monitor prior to their group warmup.
Halloween show skating order will be emailed to skaters & coaches a week prior to the exhibition.
Parents: We need and greatly appreciate your help in making the Halloween Show a success! Volunteers are needed for setting up/breaking down, registration desk, etc. Please email
columbineskating@gmail.com
to volunteer. Thank you!
Skaters are responsible for all coaching, costume, and prop expenses.  
Pay Here
Off Ice Classes
Come join CFSC coaches and members at our first off ice strength and flexibility classes.  We will offer two classes a month in October and November.  We will then evaluate interest and value. Classes are open to CFSC members, coaches and parents of minor skaters.
When: October 2, October 16, November 6 & November 20
Cost: $10 for skater, $5 for second skater, $5 for parent accompanying skaters
Payment: Please pay in advance via PayPal
Bring: A yoga mat, water and a great attitude
Become a member today! Our 2019-20 Membership is currently open, click here to register today. 
Club Ice ... Ice Cream Socials ... Halloween Exhibition ... Ice Exhibition ... Lifelong friendships and more!
Our enrollment year corresponds with the US Figure Skating's membership year (July-June). In order to remain members, re-enrollment is required every year.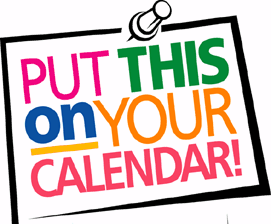 2019 Board meetings 
October 16
December 18
Summit room 6:30p-7:30pm